This bakery-style butter cake is a moist, buttery cake that is perfect for all parties and any time of the day. It is also a one-bowl cake recipe that even a novice baker can bake.
This butter cake is rich and soft inside with a beautifully browned crumb. It is delicious and sweet and melts in the mouth with the aroma of butter in every bite.
This cake doesn't need any frosting to add an extra taste. To relish the real butter cake taste, you have to consume it as it is. Yes, the cake is impressive on its own. It is perfect for any occasion like parties and gets together as both adults and kids love it.
It is one of the most sought-after cakes of all. If you learn to make this easy one-bowl butter cake, I bet all would love and enjoy it at home.
Why this cake is simple and easy to make?
It is a simple one-bowl cake recipe.
It needs only regular cake ingredients.
You can bake in any baking pan.
It needs no fancy gadgets to whip the cake batter. A balloon whisk is enough to do the whisking job, though I used an electric hand mixer as I'm more used to it.
Ingredients
The measurements are given below in the recipe card. There are two tabs. One is the US cup, and the other is Metric measurements. Do click the tab according to your preference.
all-purpose flour
sugar
unsalted butter
eggs
baking powder
whole milk
vanilla extract
salt
Let's see how to make Bakery-style butter cake with step-by-step preparation. ( I made two square tins cake; you can half the recipe as you need )
In a wide add room temperature butter (softened butter ) and sugar.
Beat it on low to medium speed in an electric hand beater until it combines well. To it, add eggs and beat well. Make it a note, add one egg at a time, and beat on low speed.
The consistency has to be creamy, as shown in the picture.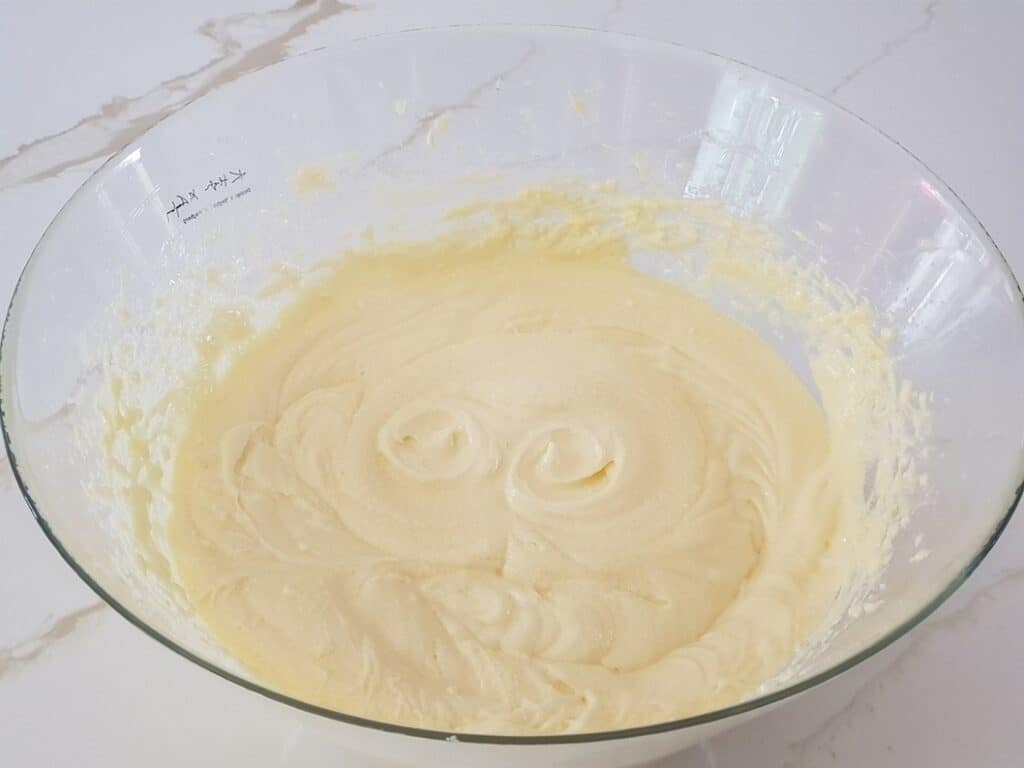 Sift all-purpose flour, salt, and baking powder into the wet ingredients.
Beat the flour mixture on medium speed in an electric hand mixer. You can also mix with a spatula to mix the cake batter. Use the cut-and-fold method while using a spatula. The cake batter will be slightly thick. To loosen the batter, add milk a little at a time until you reach the perfect smooth cake batter, as shown in the picture
Finally, add vanilla extract and gently fold until it is well combined.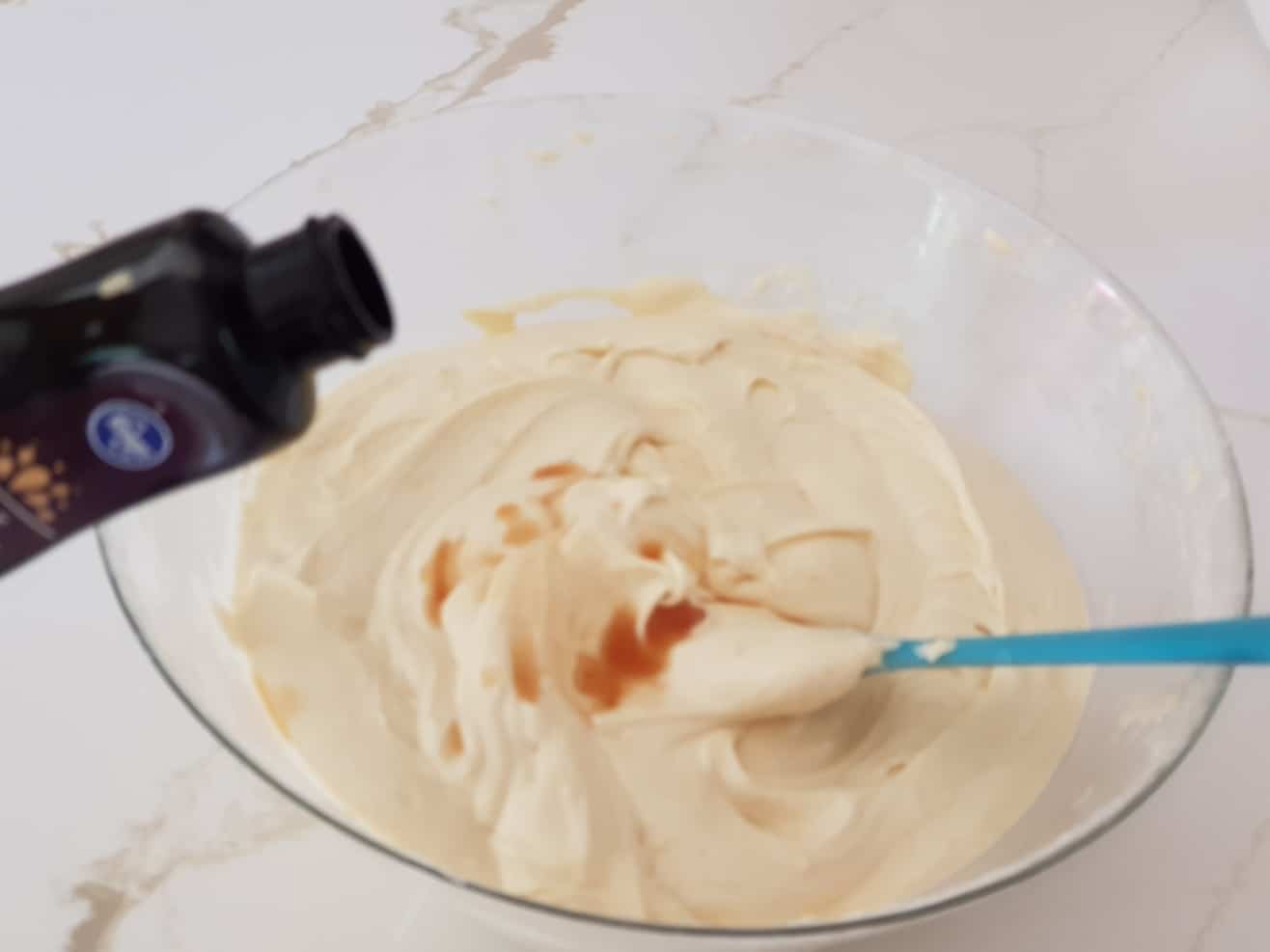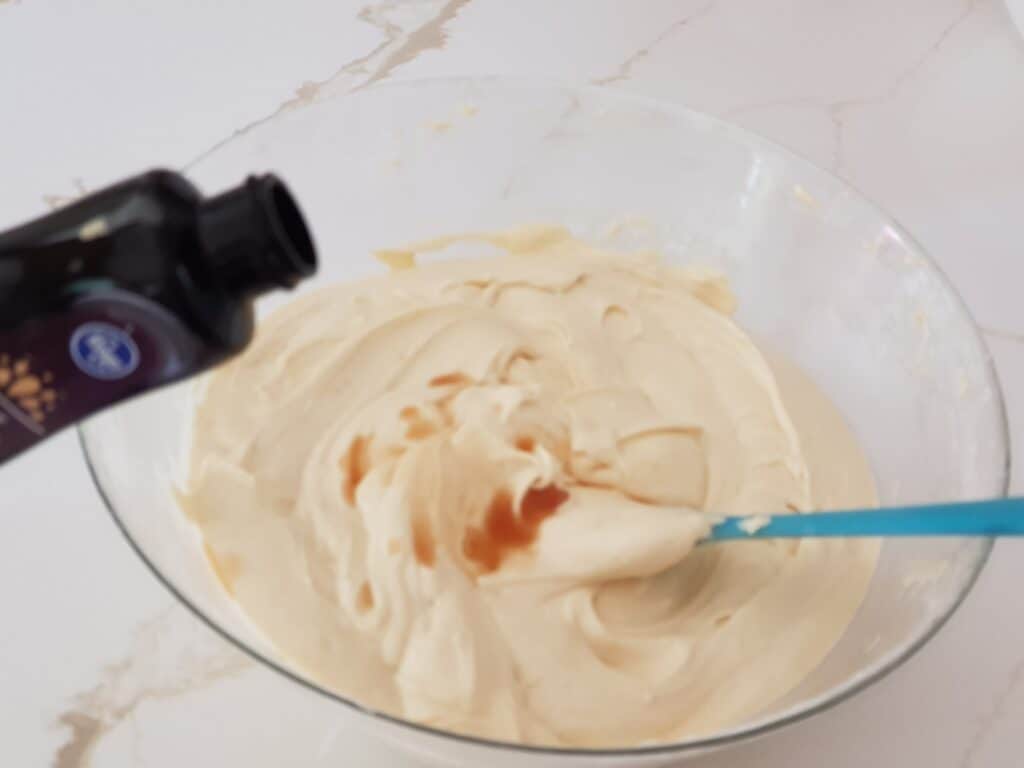 Meanwhile, preheat oven to 180 C (356F). Grease the mould with butter and line it with parchment paper. Transfer the cake batter to two square cake moulds (20.3 *20.3 * 7.6 cm). Gently smoothen the surface with a spatula and tap the tray on the kitchen counter to remove air pockets in the cake batter.
Bake it in the oven for 30 to 35 minutes or until an inserted skewer comes clean. Transfer it to a cooling rack. Remove the parchment paper and let it cool completely.
How to serve Butter Cake?
Slice and serve it with a cuppa of coffee or milk for morning breakfast, snack, or dessert. It is perfect for a kid's snack box.
How to store Butter Cake in Freezer?
Wrap the butter cake tightly with cling film or aluminium foil or in a freezer bag. You can freeze it as a whole cake or slices. It is purely optional. Before serving, thaw it to room temperature and microwave it for a few seconds. If you don't have a microwave, lay it on the kitchen counter for a few extra minutes.
Can this butter cake be layered and frosted?
Yes, this butter cake is perfect for layering and frosting. A 9″ cake can be layered into three layers if you are confident at layering. You can fill it with fruit compote, jams and do any frosting.
Variations
It is the basic naked butter cake. You can add any flavours to it according to your taste.
Adding berries to the cake batter gives a perfect berry butter cake.
You can add dried fruit and nuts to the cake batter, to give a rich fruit and nut cake.
Pro Tips for making Butter Cake
All the ingredients should be at room temperature.
If square tin is not available, use 2 round pan of 9″ inch in size.
Use whole fat milk to achieve the richness in taste and golden brown colour of the cake.
Every oven behaves differently, so have an eye after 20 minutes.
If you've tried this Butter Cake recipe, don't forget to rate the recipe and let me know your feedback in the comments below. I love hearing from you! Happy Baking!
If you like this recipe, Try these out!
Basic Vanilla Cake/Easy Vanilla Cake
Eggless Butterless Chocolate Cake
Panforte/Italian Christmas Fruit and Nut Cake
No-Bake Blueberry Biscuit Mousse Cake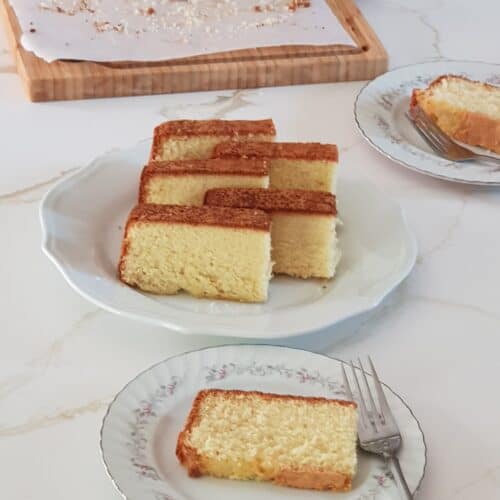 Butter Cake/ Bakery Style Butter Cake
Butter Cake is a cake in which butter is the key ingredient with other essential cake ingredients. It has a beautifully browned crumb with a soft texture inside. Best served any time of the day and at parties.
Ingredients
500

g

all-purpose flour

450

g

caster sugar

310

g

unsalted butter

8

eggs

2

teaspoon

baking powder

3

teaspoon

vanilla essence

8

tablespoon

whole milk

2

pinch

salt
Notes
All the ingredients should be at room temperature.
If square tin is not available, use 2 round pan of 9″ inch in size.
Use whole fat milk to achieve the richness in taste and golden brown colour of the cake.
Every oven behaves differently, so have an eye after 20 minutes.
Nutrition
Serving:
1
slice
Calories:
164.7
kcal
Carbohydrates:
13
g
Protein:
4.2
g
Fat:
10.5
g
Saturated Fat:
6.2
g
Polyunsaturated Fat:
0.6
g
Monounsaturated Fat:
2.9
g
Trans Fat:
0.3
g
Cholesterol:
69
mg
Sodium:
73.7
mg
Potassium:
40.1
mg
Fiber:
0.5
g
Sugar:
0.2
g
Vitamin A:
348.2
IU
Calcium:
47.2
mg
Iron:
1
mg
Mini Blueberry Loaf Cake
Glazed blueberry loaf cake with the whole blueberries studded throughout the loaf with a thin sugar glaze is an absolute treat for all occasions.
Check out this recipe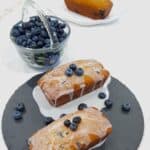 Please follow and like us: