Elephant Yam Fry /Senai Kizhangu Varuval is an easy dish to prepare and one of the tastiest stir fries which would go well with Sambar rice ,Rasam or Curd rice. It is a south Indian dish and preparation differs among each states mainly variation of adding spices and masalas . Each preparation has its own taste and no one would say no this Tuberous Vegetable.
When I started cooking ,I had so many doubts about Taming this vegetable as it cause itchy skin if it is not properly cooked. The solution which I got from my Amma was not to buy during the season as the fresh ones can cause itchy skin and if at all bought it can be used after a week or two. Not all varieties give an itch so beginners in cooking do not Panic. Do follow my way of cooking this recipe to save time and itchy skin. Lets jump to the step by step preparation of this Elephant Yam Fry / Senai Kizhangu Varuval.
How to prepare Elephant Foot Yam Fry / Senai kizhangu Varuval with step by step Preparation.
Preparation Time : 15 mins
Cooking Time : 20 mins
Serves : 3
Ingredients
Yam (Small size) – 1
Home made sambar powder – 3 tsp
Turmeric powder – 1/4 tsp
Oil for boiling and frying – 4 tbsp
Salt – 1/2 tsp or to taste
Procedure
Clean the Yam with vegetable scrubber to remove the mud and soak in water for 10 minutes . This soaking time helps to remove mud completely sticking on the vegetable. Pressure cook whole Yam without peeling the skin on a medium flame for 4 to 5 whistle with little water immersing half the Yam directly in the cooker. Switch off the flame drain water and let it cool completely. Peel off the skin as you can see ,it comes off easily.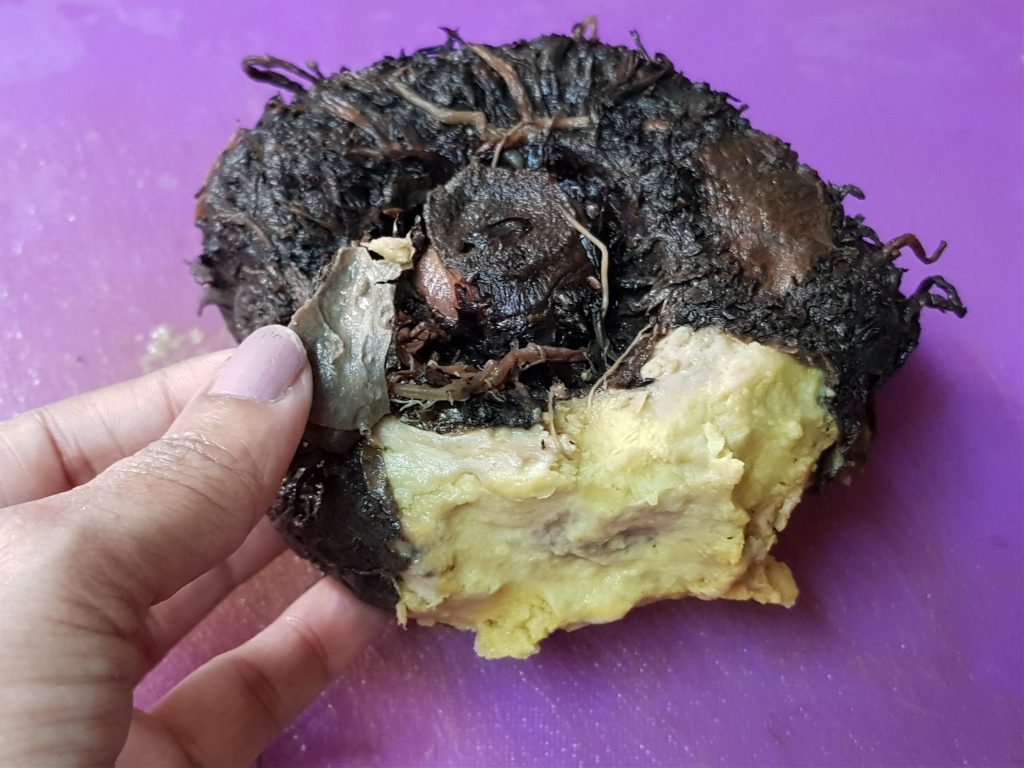 Yam is perfectly boiled to make slices to fry.
In a bowl add sambar powder, Turmeric powder, salt with little water.
Make smooth paste to coat enough the Yam slices.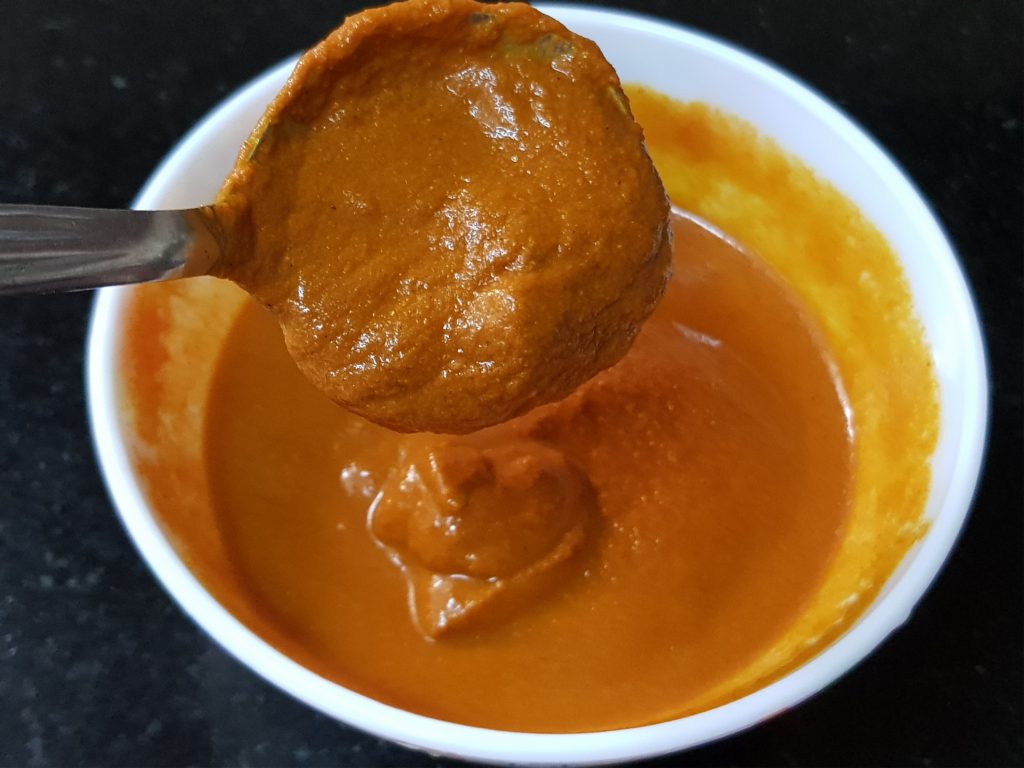 Dip all the Yam slices and let it marinate for few minutes .
Heat oil in a frying pan on a medium flame.
Add five to six slices at a time and fry .
When it is completely fried on one side flip it on and wait till is done.
Transfer on to an absorbent paper to absorb excess oil.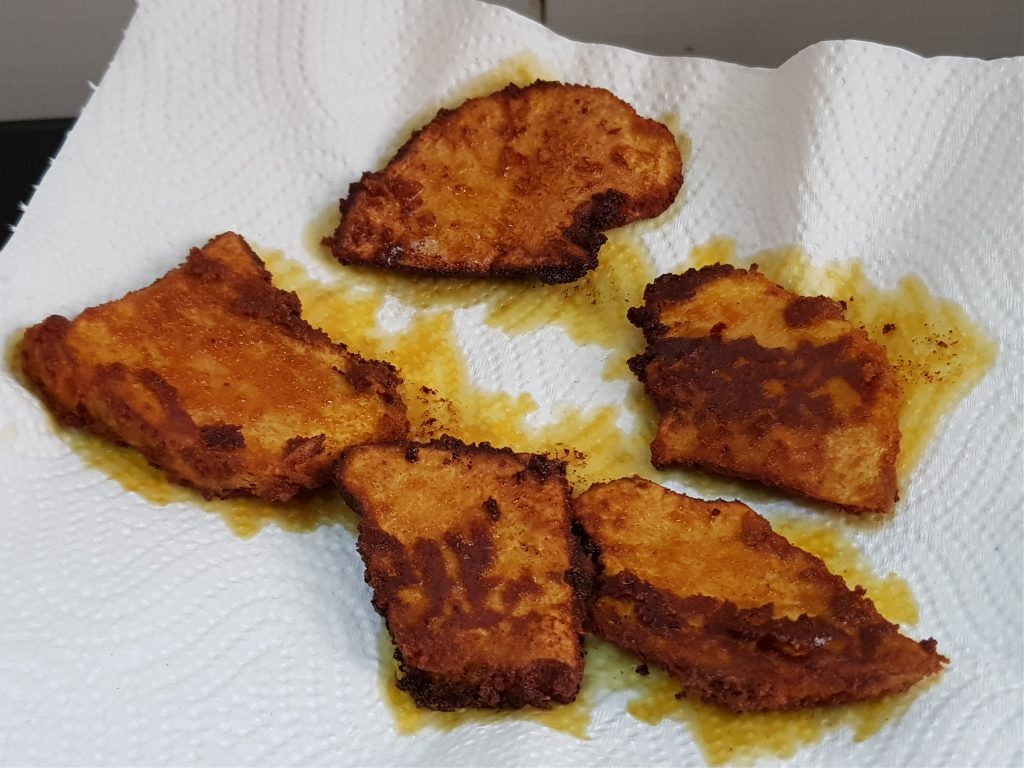 Easy Elephant Foot Yam Fry/ Senai kizhangu Varval is ready to serve with Sambar, Rasam or Curd rice or can have it as it is in no time.
Hope you like the easy and tasty recipe! If so,please try it out, leave your comments and feedback,which means a lot to me. Thanks you so much for visiting by the site!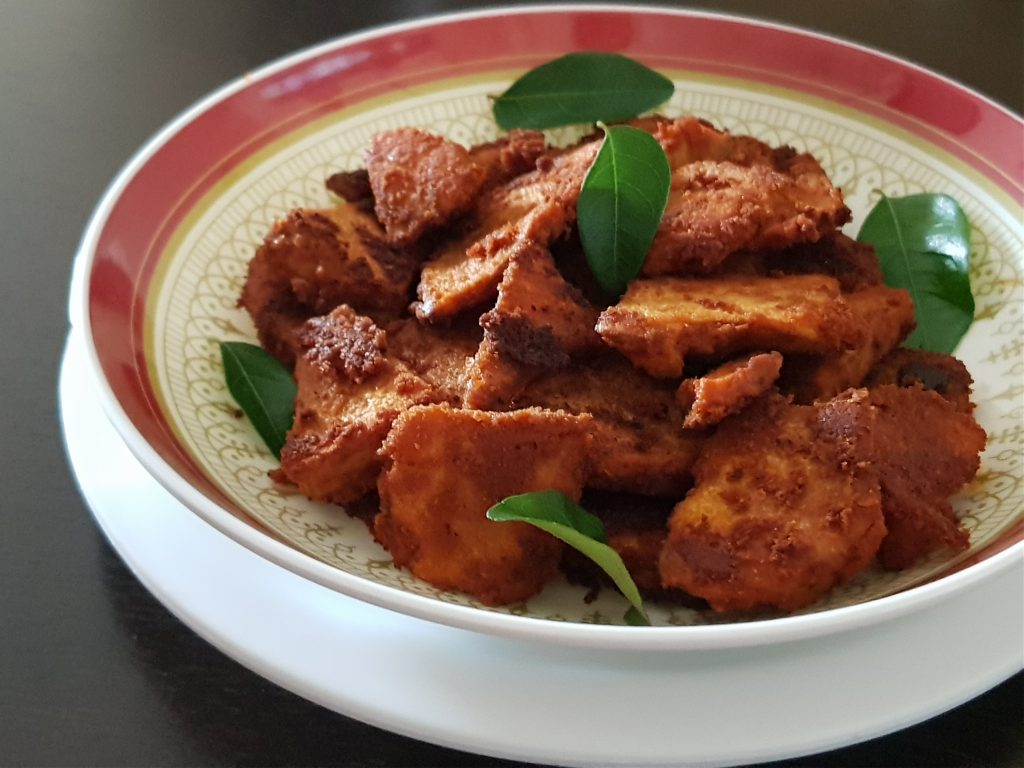 Notes
Do not buy fresh Yam. If bought and used to boil by making slices add a teaspoon of oil and add 2 to 3 Guava leaves. Tear the leaves into small pieces as it helps to avoid itchy tongue.
Before slicing apply oil evenly on both the hands till wrist. This helps to avoid itchy skin.
Marinate yam for few minutes or keep in the fridge as it absorbs masalas well into the yam.
Please follow and like us: